We believe our cattle are just brilliant, but please don't just take our word for it. Organise a stud visit - come and see for yourself.
Organising a Stud Visit
All visits are by appointment only. You can visit to purchase cattle for sale, or you can visit to see your adopted cow or calf. Despite the fact that our cattle and their calves are ridiculously cute, we are not a tourist operation and we do not have open times or days as such.
Sadly, we can no longer accommodate the many people wanting to visit our stud to enjoy handling the cattle -especially during school holidays, public holidays and weekends. Unless you have adopted a cow or calf, family visits in school holidays are no longer available.
All visitors are encouraged to come into the paddock, walk among our docile herd, talk to the cattle and brush them (including the bulls).

Visiting teenage girl brushing our three-year-old full blood bull in the paddock. September 2012
To Purchase Miniature Cattle
To organise a visit to purchase cattle, you will need to give us, at least, a week's notice and let us know your Property Identification Code (PIC). If you do not have a PIC, you can not run livestock on your property. We now ask that potential buyers do not bring children or invite extended family to our property on the day of the inspection to buy. Inspections to buy cattle and family outings need to be two separate visits.
Families Visiting Adopted Calves
Never been to a cattle stud but would love to see our gorgeous Galloways up close and personal? Visiting adopted cows and calves makes for a lovely family outing. As part of your adoption, you are invited to visit your cow or calf on the property and meet their paddock pals (the herd). Calf adoption is a wonderful experience. It costs little, it is done online and the profits* go to a good cause.
School holidays have been set aside as good times to visit adopted calves.
When you adopt, we are happy to spend time with you, answer all of your questions and make sure you and the cattle enjoy your visit in general. Gorgeous GOLD CREEK Stud mascots are also available with adoptions (*profits from adoptions and mascot purchases support farm animal shelters in Austrailia).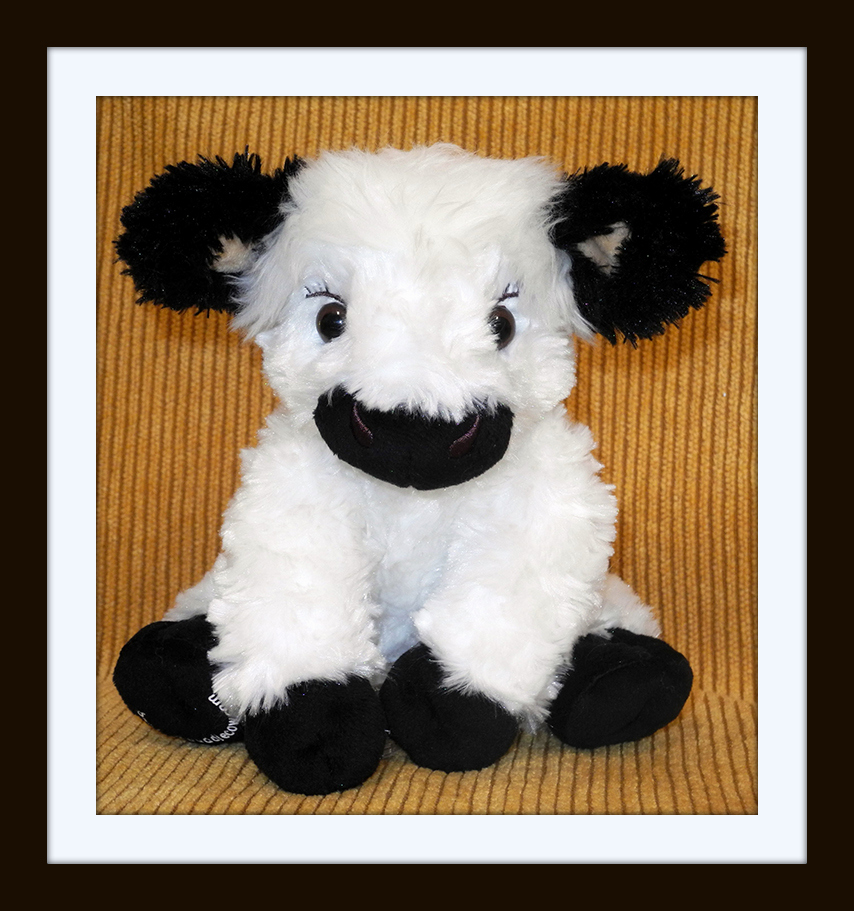 BANJO: Our baby bull stud mascot. He wants us to think he is tough, but he is just a little softie.
See Calf Adoption for further details on this.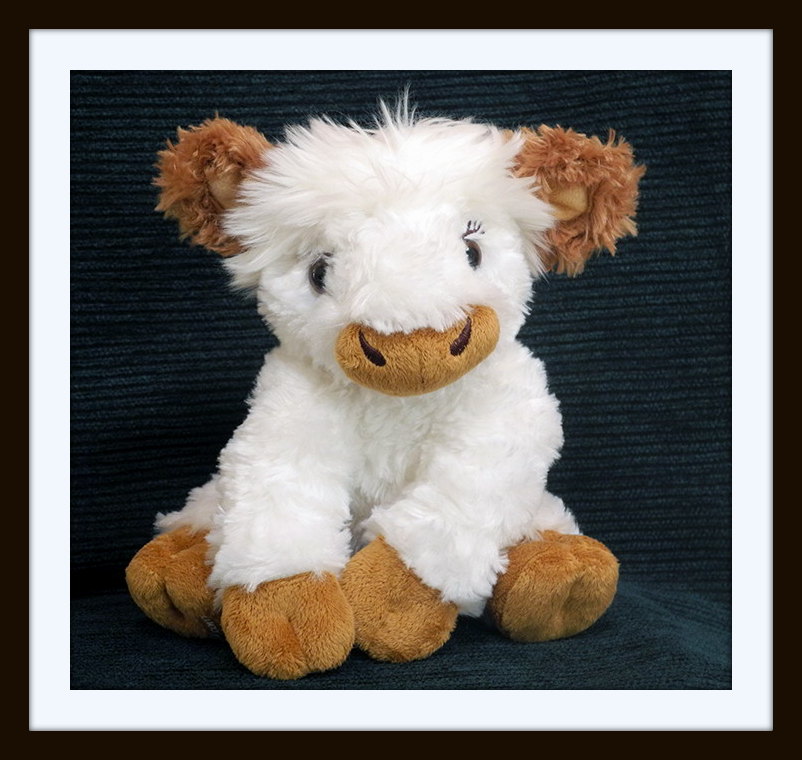 HUGGIE: Our heifer mascot who has melted as many hearts as her namesake has in our paddocks.
Unfortunately, potential visitors need to be aware from the outset, that visits sometimes have to be cancelled at very short notice (due to the nature of running a cattle stud and two businesses from the one address). We have only had to cancel one visit so far, and we hope it won't happen again, but these things happen.
Please include your home phone number (not a mobile) when you contact us regarding a stud visit. We do not organise the final details of a visit via email - home phone contact is a must.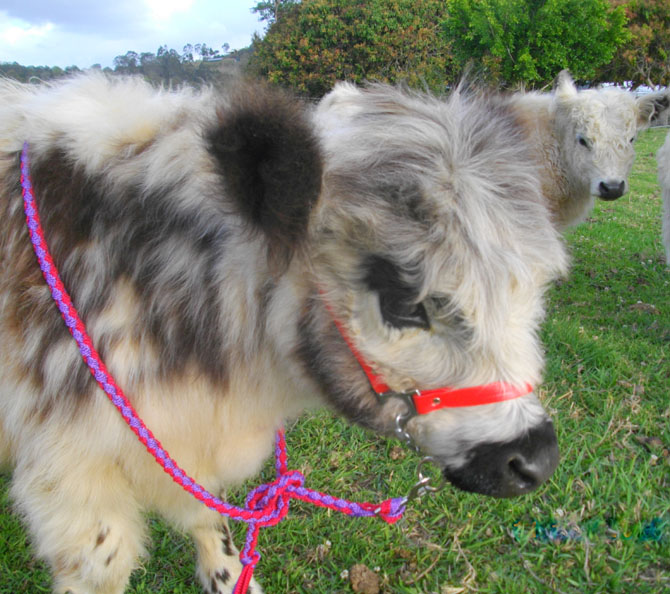 If you adopt a calf, you support a charity and you get to visit all our gorgeous Galloways.